Thank you for joining us at ad:tech tokyo !
Diamond Sponsor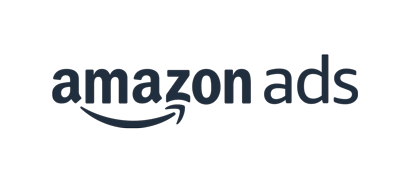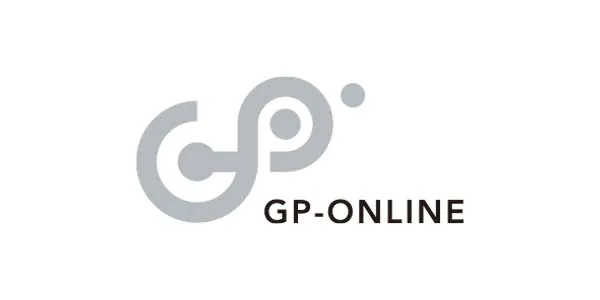 Click here for exhibit details.
GP Online Co.,Ltd

GP Online Inc. is a company that has provided web solutions to numerous companies since its establishment in November 2000.
The company has unique know-how in web production that has been developed through trial and error over the past 20 years, and has a wealth of successful examples of all types of website production, including corporate websites, campaign websites, and recruitment websites.
In May 2022, he established an AI product development company. He is engaged in AI solution sales and product sales at GP Online.

BOOTH

A-18

SERVICE

AI
Links
SERVICE
Digital Tech Agency changing the world with a marketing perspective and digital technology.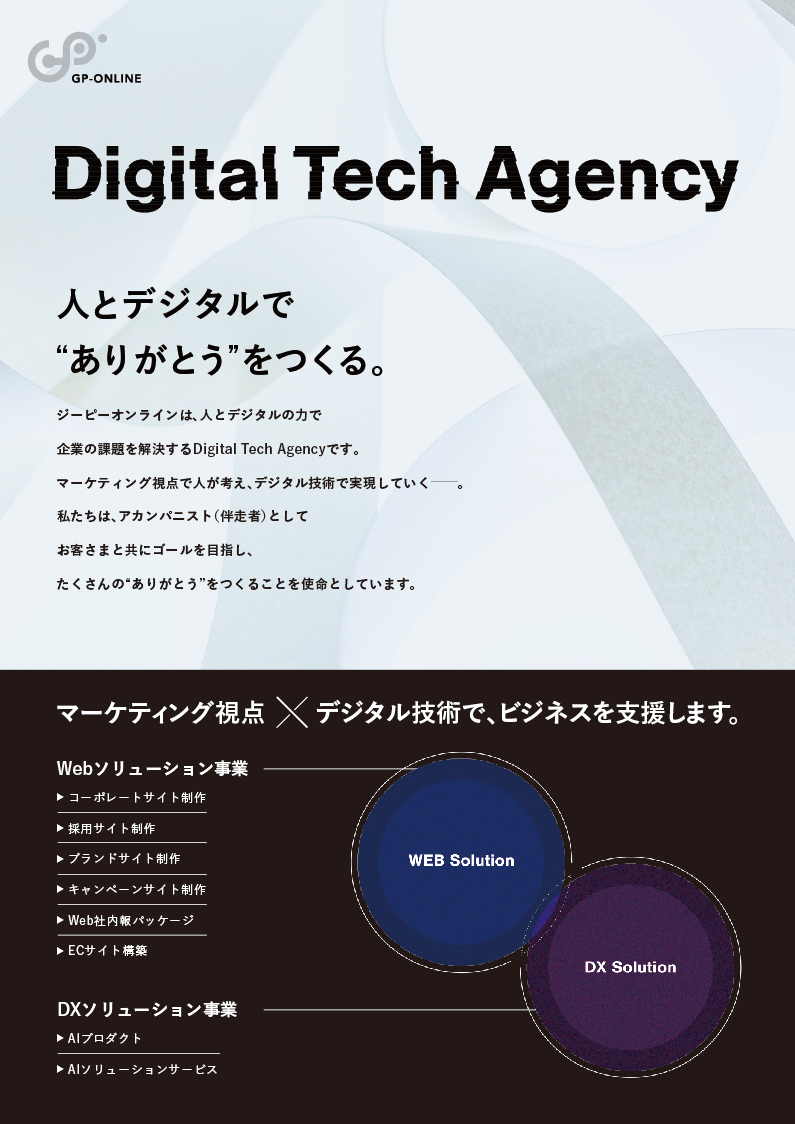 Things to cherish in the age of DX.

Thank you.
It is something that connects people to people.
Sometimes it is happiness and inspiration. It can also be a source of motivation and wellbeing.
From these words and thoughts, people and people, the present and the future are connected, and today, new encounters and opportunities give birth to new 'thank yous', which continue to spread.
"Creating 'thank you' with people and digital". This means combining the two skills of Insight Work and Digital Tech to provide the best creative solutions for our customers.
We bring new acceleration to business with marketing perspectives, digital technology and creative ideas.
Join us at GP Online and walk into an exciting future together.
Contact

Manager

Yasuhiro Sugiura

Mail

support@gpol.co.jp